Apparel/Bags/Caps
Eddie Bauer/ Ogio /Nike







Performance Outerwear/Corporate wear







Outerwear



| | | |
| --- | --- | --- |
| | Apparel, Russell athletics | |
| | | |
| --- | --- | --- |
| Office/Recreation/incentive gifts | Quality Pens, Sicky Note Pads | Budget Minded Promotional |
| | | |
| --- | --- | --- |
| Budget friendly, great quality! | Quality Drinkware | Promotional Items |
| | | |
| --- | --- | --- |
| Lanyards/Personal Care/Sweetz | Budget Friendly Promotional | Promotional Items |
| | | |
| --- | --- | --- |
| | Corporate Awards | Lables of all sizes and shapes! |

Glass Awards
Featured Item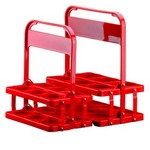 Foldable 6-pack Beer Bottle Bucket Holde...
This is a large foldable 6-pack beer bottle bucket holder, and it is made of polypropylene (PP). This beer holder can carry 6 bottles of beer or wine. And it can be folded in seconds because of its sp...
$2.88 - $6.32
Looking for promotional products?
YOU'VE COME TO THE RIGHT SITE. WE ARE PROMOTIONAL PRODUCTS EXPERTS WHO ARE COMMITTED TO YOUR SUCCESS.
| | | |
| --- | --- | --- |
| TeamWear/Uniforms | Teamwear/Performance/Coaches | Hockey Jerseys/socks |
| | |
| --- | --- |
| | Coachs polo's, Sports |
Signature Showrooms